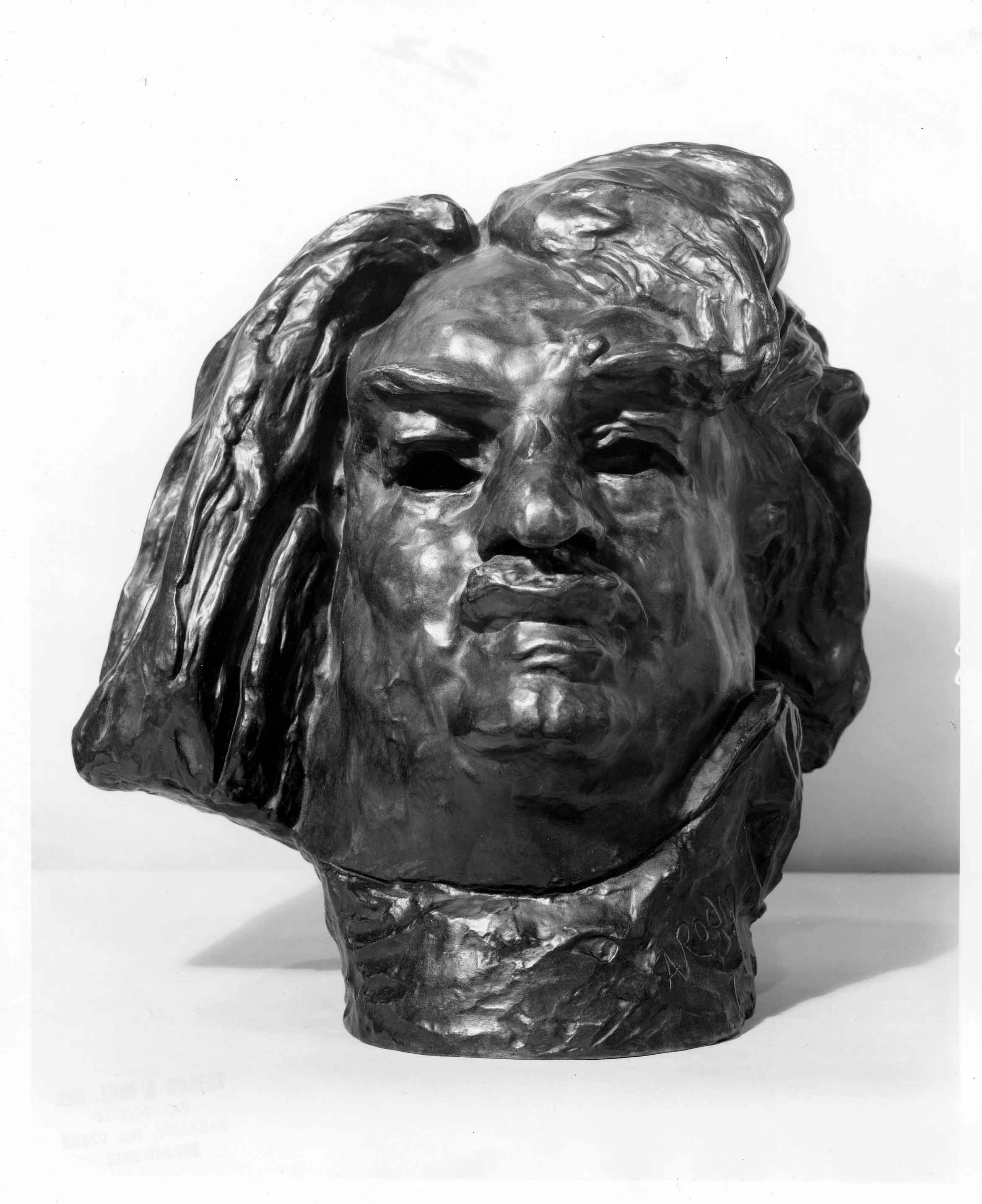 Monumental Head of Balzac
This is one of Rodin's many heads of Balzac, the acclaimed French writer of the early Nineteenth Century. It was modeled in preparation for The Monument to Honoré de Balzac, a commission Rodin received in 1891 and completed in 1898. Honoré de Balzac (1799–1850) was a critically acclaimed and very popular French novelist and playwright. Best known for his stories and novels titled La Comédie humaine, his work presented a panorama of French life in the years after the 1815 fall of Napoleon Bonaparte.
In working on his Balzac, Rodin sought to know and understand not only the writer's creative genius, but also how he looked. Balzac had died forty years before and although a few very early photographs of him existed along with some written descriptions, and some portrait drawings and paintings, Rodin wanted a better understanding of Balzac's physical appearance. So he went to Balzac's hometown and found someone there who matched the Balzac of the existing evidence, and used this man to model for the portrait heads.
When Rodin received a major commission like The Monument to Balzac, his working method was to explore its many possibilities by doing many studies, or preparatory pieces.  These studies were typically of parts of the body like the hands or the heads, or of the entire figure, unclothed or clothed. If they led to a final monument that was popular with critics and the public, the studies were cast in bronze and were for sale, usually in various sizes (thanks to the Collas machine and skilled studio assistants).