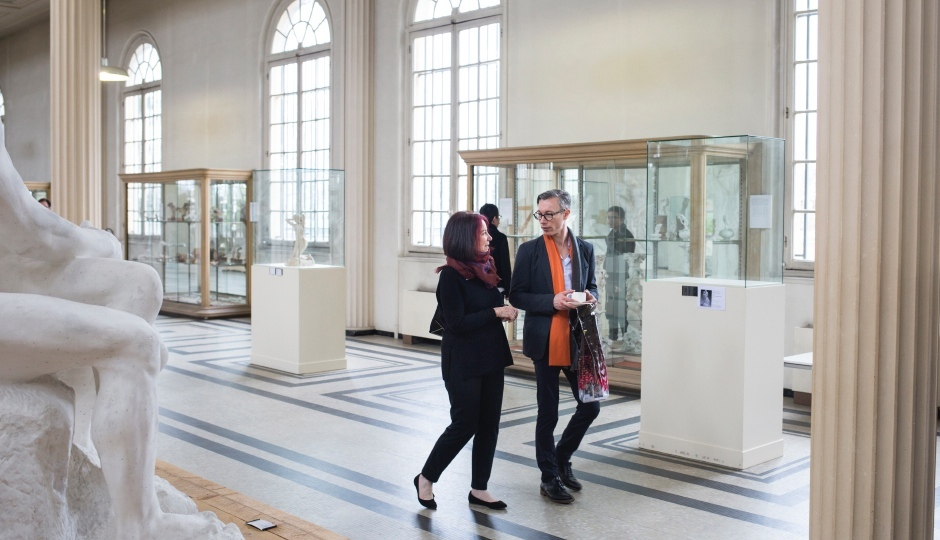 Foundation Leadership Gets "New Portfolios"
At its April meeting, the Boad of Directors of the Cantor Foundation named Vice President of the Board of Trustees Ryan Fisher the new Executive Director of the Foundation. The fourth Executive Director in the Foundation's 41-year history, Fisher's election to the leadership position puts him directly in charge of the Foundation's philanthropic efforts and its vision for moving forward into the 21st century. Fisher's first official act was to name Judith Sobol, who had been ED for 16 years and as such oversaw the curatorial, philanthropic, and administrative functions of the Foundation, to the new position of Curator of Collections and Exhibitions. As such, Sobol will focus on the Foundation's traveling exhibitions and loan programs.
Photo: Ryan Fisher and Judith Sobol chat during a visit to Rodin's exhibition pavilion at his home in Meudon, a suburb of Paris.