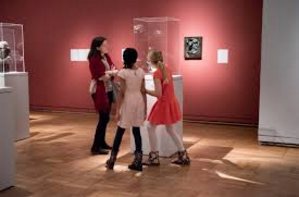 Foundation Offering Two New Rodin Exhibitions for 2018, 2019, 2020
Two new exhibitions are now in the works. Muses, Sirens, and Lovers: Rodin and Women, Selections from the Iris and B. Gerald Cantor Collections will include about 45 bronzes of Rodin's women: as models; as objects of love, dalliance and appetite; as collectors of his work; and of course as the subject of his artistic fascination. The exhibition will include special loans of Rodins that have been donated by the Cantors and the Cantor Foundation to the Brooklyn Museum, the Cantor Center for Visual Arts at Stanford University, the North Carolina Museum of Art, and other institutional friends of the Cantors and the Foundation.
The other exhibition is a general, 22-piece retrospective filled with "stars." It's called Rodin: Truth, Form, Life, Selections from the Iris and B. Gerald Cantor Collections. Sized especially for college museums and galleries, it's being snatched up by academic institutions.
Both shows will travel though 2020. Museums are invited to inquire about joining the tours — hurry, as there are only a few slots left! — by contacting Curator of Collections and Exhibitions Judith Sobol at the Foundation.
Photo: Visitors to Rodin: The Human Experience: Selections from the Iris and B. Gerald Cantor Collections at Oregon's Portland Museum of Art